WELCOME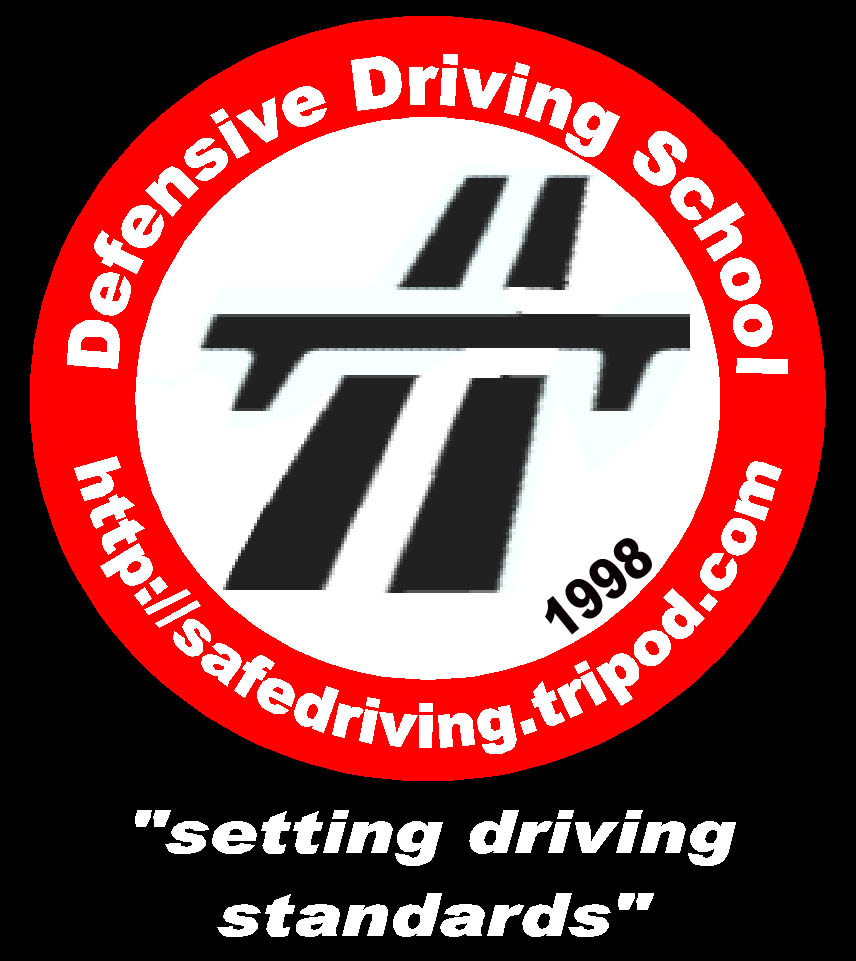 TO
DEFENSIVE DRIVING SCHOOL
MALTA

Our Mission
Our aim is to set driving standards in Malta. Our driving tuition will lead the market & set quality levels for other schools to follow. Our pupils will be prepared to anticipate, recognize & deal safely with all road hazards & conditions. Quality instruction is our commitment!

Company Profile
Defensive Driving School was set up in 1998 when Ian felt the need to introduce defenisve driving instruction that was lacking in Malta. Unfortunately old habits prevailed in the driving instruction industry and the high number of accidents on our islands were the result.
After obtaining his qualifications in U.K., Ian started his marketing campaign and the feedback was overwhelming. The difference in driving instruction, services offered and customer support were all very well welcomed by the Maltese public. The determination to offer the safest and the most professional driving tuition in Malta is paying back.
We hereby invite you to taste some of our views and achievements by visiting the rest of our website. We DO appreciate your comments or suggestions, so please email us now.

NEVER DRINK AND DRIVE!
& EXPECT THE UNEXPECTED!

Who we are.........
Chief Instructor: Ian Pace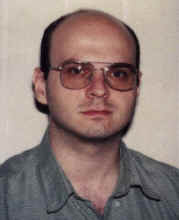 Ian started his working career with Avis Car hire as a Fleet Controller. He managed the daily operations and assisted the rental agents to ensure all cars were delivered on time and according to Avis standards. Then after being employed as a courier with DHL International, Ian was promoted as Operations Supervisor. One of his daily tasks was to manage and organise DHLís fleet of vehicles and drivers. From then onwards Ian decided to take things further and instead of improving the driving skills of just one company, he thought "why donít I teach better driving?"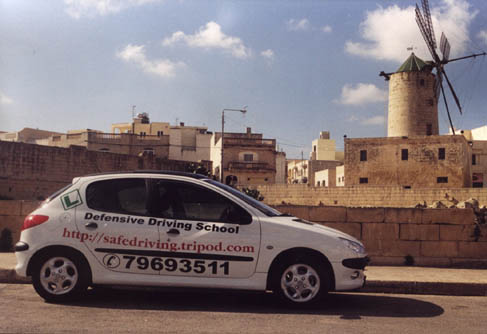 Before setting up the first Defensive Driving School in Malta, he achieved various diplomas in Management and Modern Business Administration and Safety Co-ordination. In fact, to date, Ian is the only U.K. qualified driving instructor on the island of Malta. Ianís mentality to do things right and as professionally as possible, took him to Birmingham were he learned and practised Advanced Driving Skills and Advanced teaching skills from one of the U.K.ís leading driving schools, Driving Technique Ltd.
Mark S. Kendrick, Ianís instructor, is a very professional and a very known instructor in the field of safe driving and advanced driving. Ianís intensive course and 4 assessment tests confirmed his dedication to achieve a high level of proficiency, skill, and knowledge. Ianís discipline played a key part to achieve his 4 diplomas in, Advanced and Defensive Driving Instruction, Advanced Driving Test, Advanced and Defensive Driving and Instructing Course and Skid Control.
These are the comments that Mark had to say about Ianís performance.
"Right from the very start of his course, Ian impressed me with his knowledge of driving best practise. Most notable was his passion for improving driving standards on Maltaís' roads and thus the safety of all those who live and visit the Islands. Driving Technique's Advanced & Defensive Driving & Instructing Diploma is the highest award available to a civilian Advanced Driver/Instructor in the and, probably, the world. Ian achieved our high standards having passed testing assessments of his driving and instructing ability following an intensive training program. Ian is thus equipped to teach drivers to advanced level. I have no doubt that Ian and his Defensive Driving School will set the standard for all other Maltese driver training establishments to follow in the future."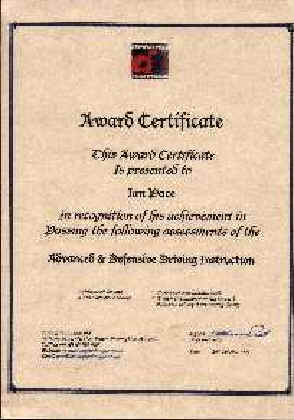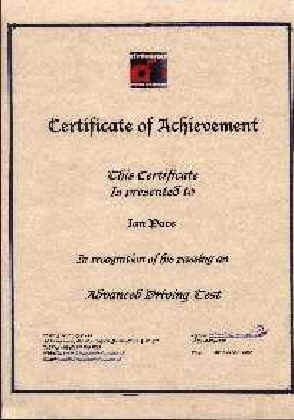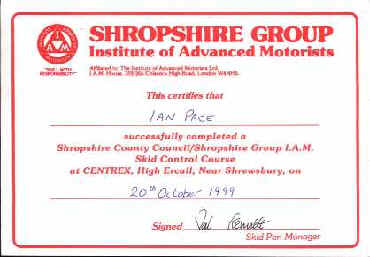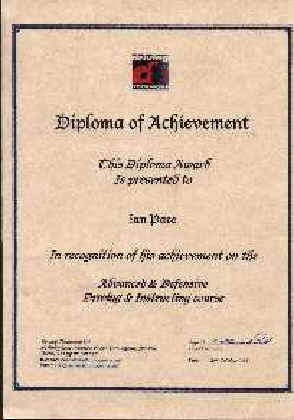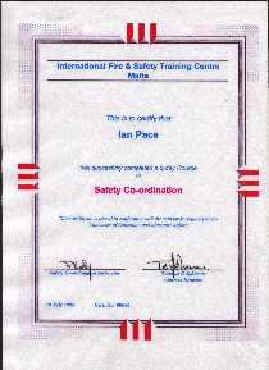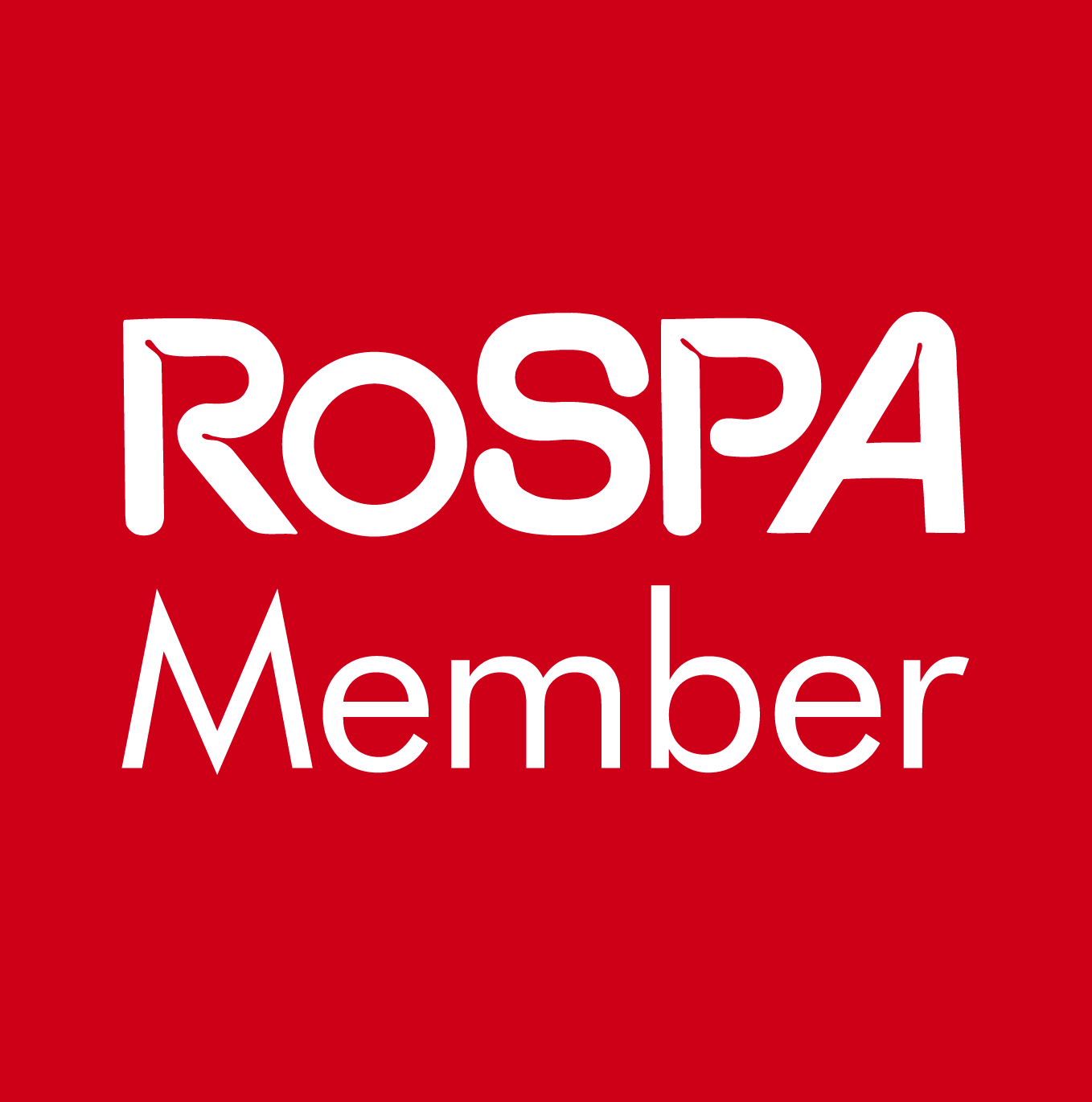 We are also members of RoSPA (Royal Society for the Prevention of Accidents)

Origins of Defensive Driving
All of this stemmed from great concern about the accident rate on British roads in the 1930's. This concern was not only about the general public standard of driving but, also, that of the police. It was decided to create a police driving school for the Met. and this started at Hendon in January 1935. For two years they plodded (no pun intended) on without any
significant improvement in standards. The real change came when Lord Cottenham took over in 1937. Cottenham had been writing in the motoring press from the 1920's on driving more safely on the roads. At Hendon he introduced a methodical approach to dealing with driving situations and this proved so effective that, after WW2 a host of other police driving schools were set up around the country and it spiraled from there.
In the mid fifties the 'police system' moved into the public domain with the introduction of 'advanced driving organisations' (such as the Institute of Advanced Motorists and ROSPA, Royal Society for the Prevention of Accidents) and a public version of the police driver training notes, Roadcraft, was produced by HMSO. I am not sure when the label 'defensive' became attached to these techniques, but it was quite possibly some sort of government drive in the 60's.

In the early 1960's a group of knowledgeable and concerned people recognised that there were no 'civilian' courses for drivers of high performance vehicles, remembering that then there was no open road speed limit. And so, in 1962, the High Performance Course came into being fronted by a former Hendon Advanced Wing Instructor, John Miles. This was the first true high speed advanced course for members of the general public. Again its ethos
rested very heavily on the learnings at police driving schools.

In the early 1930's, in parallel with police driver training, came the police traffic divisions which were originally designed to 'monitor and supervise' road users. They were expected to display exemplary standards in their own driving so as to set the right example for other drivers.

"Many thanks to my friend Nigel Albright for the above explanation on the origins of Defensive Driving."


Free search engine submission and placement services!
Please bookmark this page or http://driving.50megs.com